It is a widely accepted fact that the education system in India needs an overhaul. We face a lot of problems with the quality of education. In the course of our work at Happy Horizons Trust, we have observed that many times the teachers are not adept or motivated in engaging with the children. Even though this is perhaps the most critical of tasks that a teacher has, the teaching quality and as a result, the learning experience falls short.
In such circumstances, there are people who often act as the bridge between the teachers and the students. Some call it tutors, some call it mentors. In our work too, we realise that to motivate the primary school students towards education, such people are required. We call them as CHAMPIONS.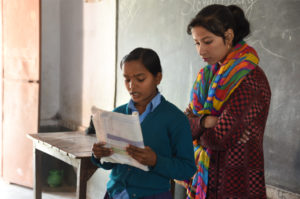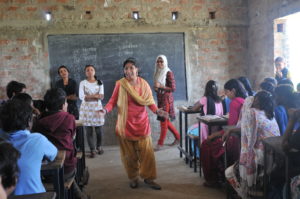 For us, these champions are the one who eases out the complications of classroom, bookish world (which we all hate as a kid) and makes the process of learning fun and engaging. The children in the classes are really motivated by the presence of the champions, for they are able to relate to them as one of their own and from their own society. Through the storytelling sessions conducted by the champions, the students are able to engage in multiple fun sessions, ask more questions and also expand their thinking.
Champions, unlike others, don't just bring the change, but be the change. They get involved in adopting and implementing everything they learn and bring it forth for benefit of others. The intent of the program is also that gradually these champions turn out to be a leader and join the schools as a teacher or are more inspired to work in the education landscape themselves.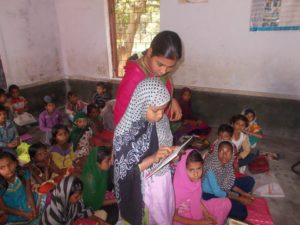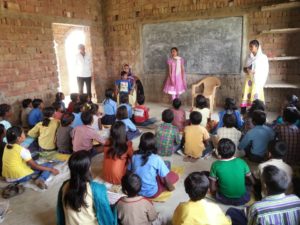 Over the years we have observed that the champions gain in confidence by spending more time amongst the children and then later on become attractive candidates for joining in schools as teachers too. Their self-confidence is immensely high after the association with the trust.
The champions are the real changemakers working in the society and we salute them for their courage and determination.
——

With inputs from Pooja Raj.