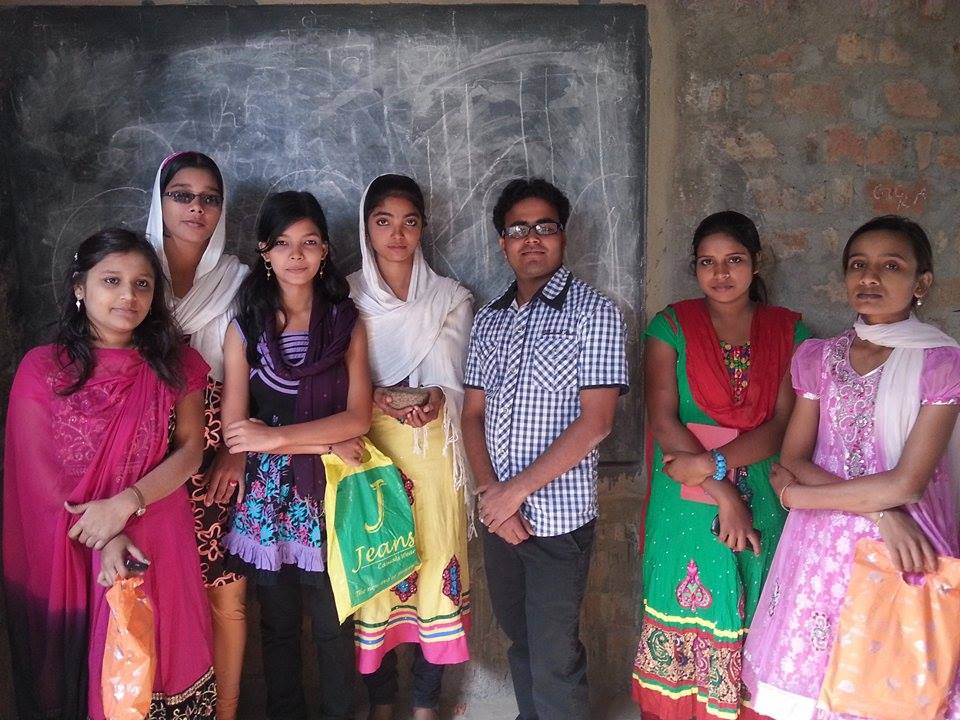 (L-R) Nidhi, Nida, Aparna, Nigar, Project manager Vinay, Jyoti, Neha.
Here is a snapshot of our Champions selected this year, who went through a rigorous process of book readings, writing test, public speaking, group discussions, personal interview and parents interview.
As a part of the Rukmini Devi Scholarships that we offer to these Champions, and train them to be leaders, the students are given a stipend, professional training, a school to manage and engage with students on a weekly basis, computer training and internet literacy. The scholarships run for 3 years, subject to performance review at the end of every year.
We have observed that these students become good candidates to end up teaching in various schools at the primary levels. We feel that our project therefore not just trains these champions, but also prepares them for a job, and create means to support their family. In doing so, we complete the circle.